What are we going to do...
There are various possibilities...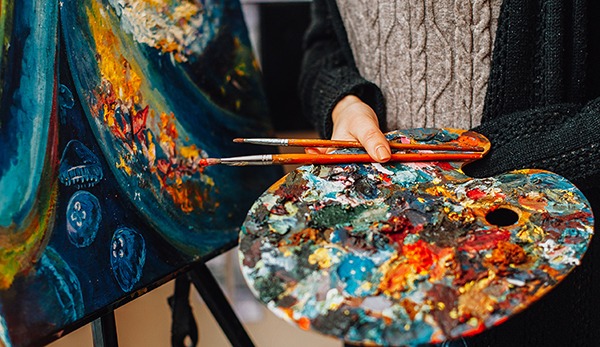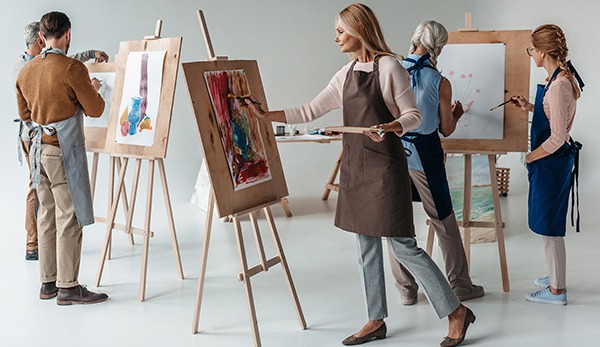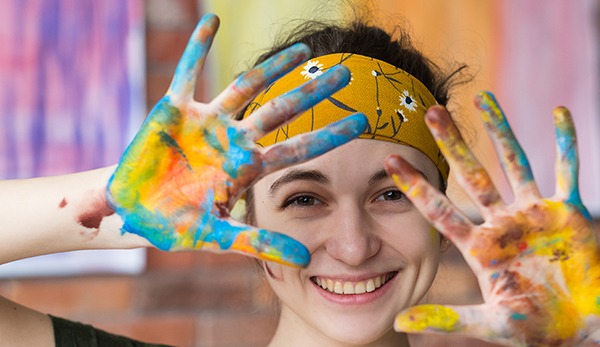 Leer hoe je een canvas opzet en vormgeeft met hergebruikte materialen zoals knipsels, foto's, kranten en hoe je het resultaat afwerkt met verf, houtskool en lak.
Deze kosten voor deze Workshop zijn vanaf € 75 per persoon. Incl. materiaal, koffie/thee en (lichte) lunch.
Hoe start je met een schilderij? Leer hoe je het canvas opzet en inkleurt met acrylverf en accenten toevoegt met papier, textiel en/of ander materialen.
Deze kosten voor deze Workshop zijn op aanvraag.
Cozy painting, gluing, cutting with your friends and / or girlfriends. We provide the materials and snacks and drinks and you, enjoy!
Prijzen en datums van deze Workshop van een halve dag op aanvraag . Incl. materiaal, drankje, snack.
Click here for more information
Prices and dates
Join us and awaken the artist in you
Create!
What others say...
Read what other people say
Jacqueline has awakened the artist in me. Her expertise and experience was very valuable but it is especially her sweet and quiet personality that makes me want to participate more often in her art days. Highly recommended!
What a wonderful afternoon that was with Jacqueline and the other ladies. Somehow it just lasted too short! So much to make and so much to chat about:). The drinks and delicious snacks made it complete. Thx!
Everyone can learn to create
Join us and create your own Art Work